Welcome to Arthur Murray Dance Centers of San Antonio.
We're sure you have plenty of questions, but we're here to help. As dancers, we are always learning new styles of dance and how to perfect our technique. We ask questions and try to repeat the lessons we learn. When you are looking for a dance studio, you should be no different. Ask questions and try to find the studio that fits you. At Arthur Murray Dance Center San Antonio, we aim to provide all of the answers we can to assist you in finding the perfect dance studio. If you don't see your question below, reach out and ask. We'll see you in our studio soon.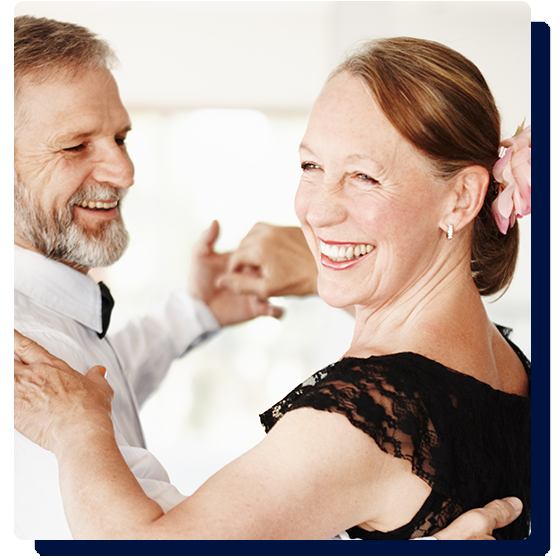 How do Adults Start Dancing
Taking a dance class is an excellent way to get started with dancing. It's much easier if you have friends who are already into this scene, but even then it can be done solo!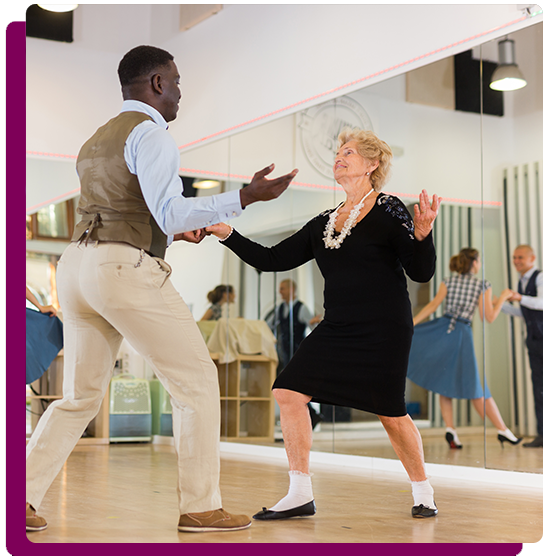 What Age is Too Late to Start Dancing?
You can start dancing at any age you want as long as your body and mind are ready. Learning to dance will give both of these components some healthy movement, which is good for their development in the long run!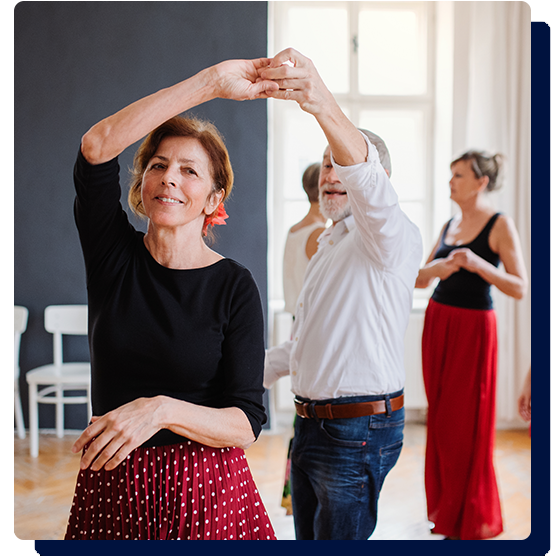 Can You Learn to Dance at 50?
It's never too late to start dancing! We encourage people of all ages who are physically capable to start dancing! Whether you think you can dance or you can't, you're right!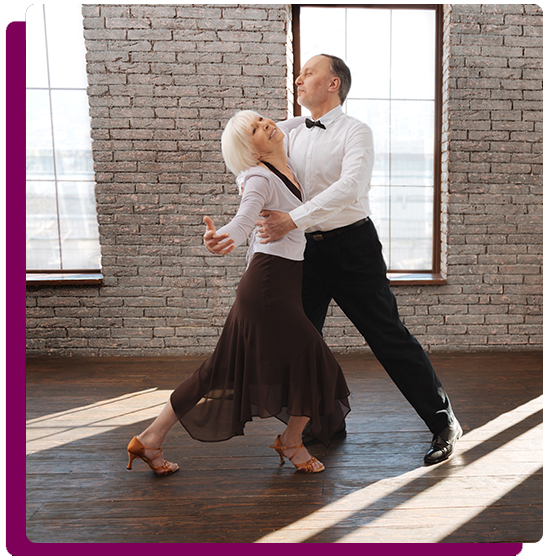 Can You Learn Dancing at Any Age?
You can become a dancer at any age and with any skill level. Dancing encourages quality physical and mental health while promoting flexibility and coordination.
Some of Our Most Common Questions
How do I get started?
All students are welcome to a $30 introductory lesson with one of our instructors. From there, your instructor will recommend a program that matches your ability and previous experience.
Is this for everyone, including non-dancers?
Yes! We believe anyone can learn to dance. We teach simple, basic elements that all dance moves stem from. Plus, with no age limits, anyone is welcome to give dancing a try. Our oldest students are well over 70, and our youngest are usually in their early teens.
What is the price?
Your tuition will depend on how far you would like to advance, which dance styles you want to learn, and the requirements of your specific schedule. After your initial lesson, your instructor will recommend a program and provide relevant pricing.
When will I need to pay?
Tuition is usually paid in advance. However, we do offer financing and special arrangements upon request. Please ask in person to learn more.
Will I have a good instructor?
Absolutely. All Arthur Murray teachers go through an intense training program that ensures they are ready for their students. Your teachers will be chosen to reflect your particular needs and style of learning.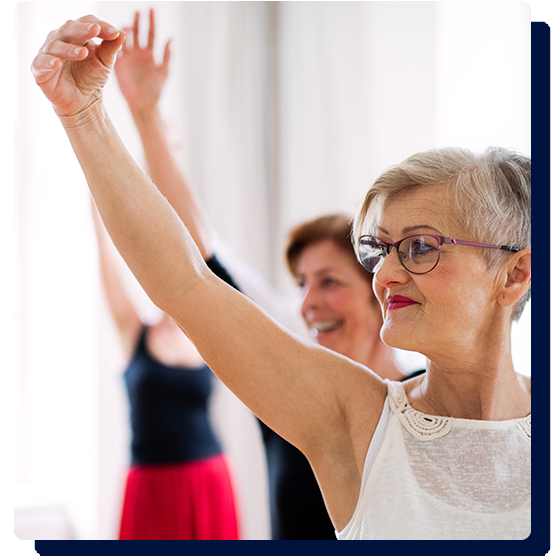 How Long Does it Take the Average Person to Learn to Dance?
Some people will improve from novice to advanced very quickly but everyone's process is different, and individual improvement is ultimately dictated by commitment and dedication.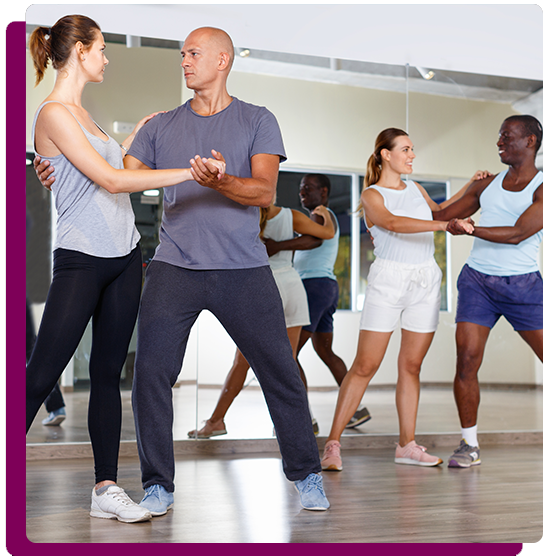 How Do You Get Good at Dancing Fast?
Once you have signed up for dance classes, attend them regularly, practice consistently, have a goal, and accept the process. But it all starts with attitude.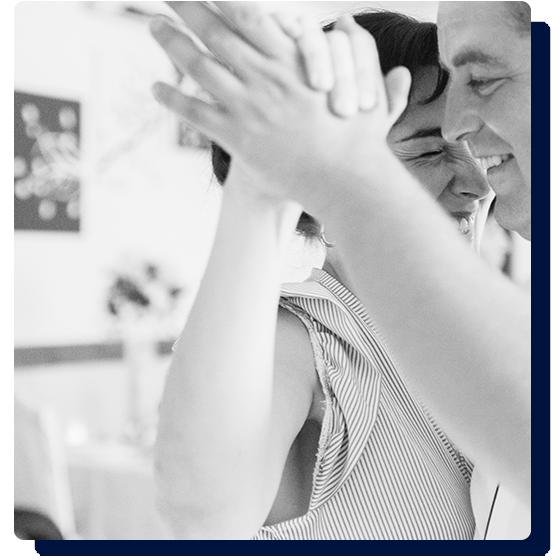 Is Dancing Hard to Learn?
Learning to dance doesn't have to be difficult. Perhaps you think that you can't dance because you haven't had the proper guidance and instruction. Any form of dance can be learned with quality instruction and practice.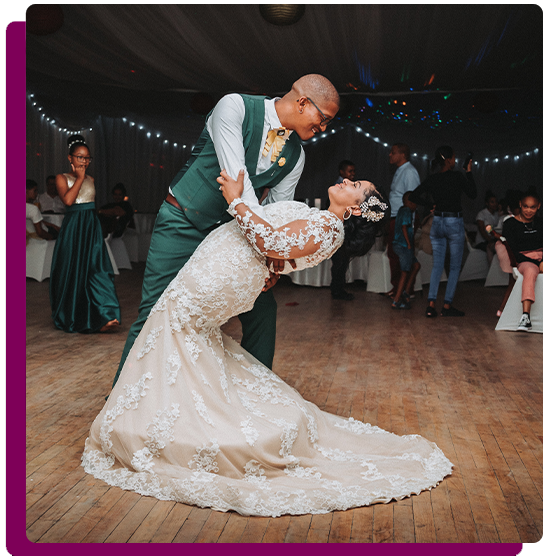 What are the Best Dances to Learn for a Wedding?
This depends on the style of dance(s) you and your partner want to incorporate. There are popular group dances, timeless couples dances, or one-of-a-kind dances for your special day. We offer wedding dance lessons for any style you choose!
Ask Us Your Questions Today!
When looking for a dance studio, be sure to ask lots of questions! The more you know about the studio and what they offer, the better decision you will make. We want you to feel confident in your choice and excited to start dancing at our studio. At Arthur Murray Dance Center San Antonio, we pride ourselves on providing all of the answers to your questions and giving you a comfortable place to learn. The atmosphere is also an important factor in finding your perfect dancing home, so we encourage you to stop by our San Antonio studio today!