Develop Your Skills On The Dance Floor When You Sign Up For An Adult Program With Arthur Murray Dance Studio In San Antonio Today
At Arthur Murray Dance Center in San Antonio, we have adult dance programs for everyone! It doesn't matter if you are a novice with two left feet or a professional who's been dancing for 20 years, we say, "welcome." We believe that the art form is something that should truly be cherished, which is why our instructors work hard to teach anyone that walks through our doors the magic of dancing. Arthur Murray professionals are committed to spreading their knowledge around the world — we have over 250 locations around the world. Our experienced team at our San Antonio location can help you reach your dancing dreams! Don't waste another minute off of your feet — check out our adult dance classes and reach out to us to learn more now!
CALL US TODAY AT (210) 366-2922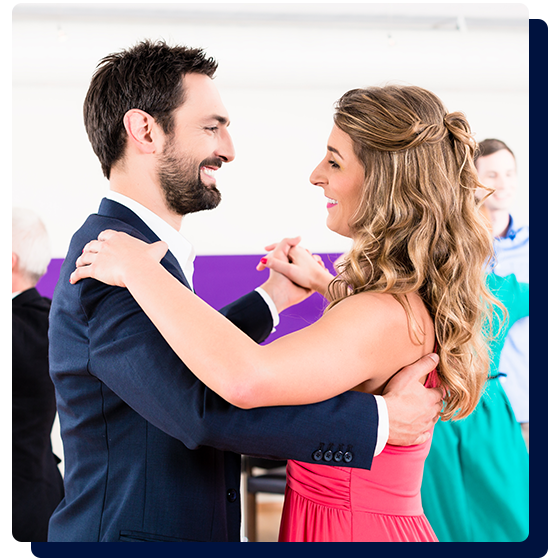 Introductory Dance Course for Adults
Students new to dance are invited to try out our adult beginner's dance program for just $30, an introductory price that we provide so that everyone has the chance to see if dancing is a skill set that they are interested in pursuing and developing. You'll have a personal taste of what it's like to dance at Arthur Murray, as well as an opportunity to work with one of our skilled, experienced instructors, who will then make a recommendation for the next step in your dance program based on their judgment of your abilities during the initial course. If you feel like you want to dip your toes into the program without fully committing to it, this is the class for you to participate in.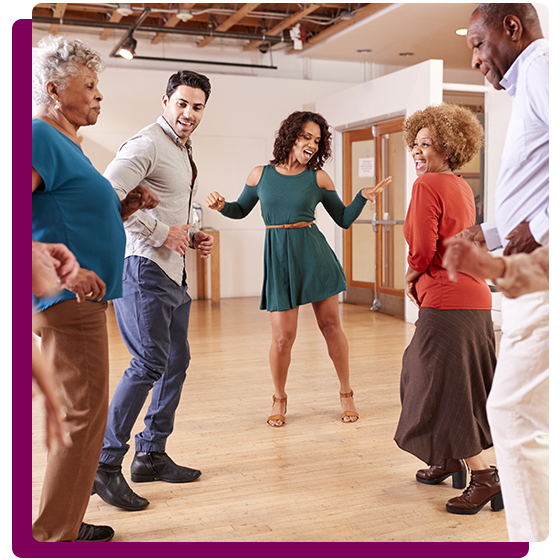 Basic Skills — Foundational Adult Dance Program
Entering into the world of dance can be intimidating. As is the case with any demonstration-based and artistic practice, you are opening yourself up to criticism and making yourself vulnerable to those around you. Our foundational course was designed to give you all the "survival skills" you need to make it on the dance floor. Depending on your goals and abilities, you'll likely be in our foundation program for anywhere from four to eight weeks. Our basic skills course includes private lessons, group classes, and supervised dance party practice sessions.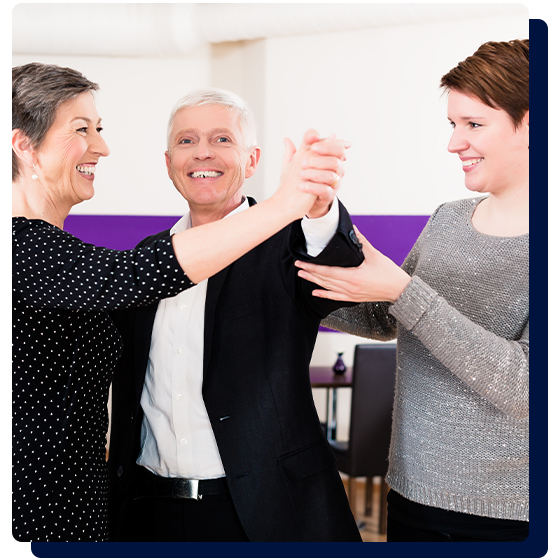 Bronze Social Dance Program
Get out on the dance floor and challenge yourself with our Bronze program. If you have the basic skills down, these classes are where you should head next. This level of training is personalized to meet your needs while enabling you to lead/follow in today's most popular dance styles. You'll work directly with your instructor in order to hone your skills in whatever kind of style that you want — the world of dance is yours to embrace and explore. Feel empowered and poised on the ballroom floor, no matter where you go. Do you have a specific event or occasion on the horizon where you might need to impress on the dance floor? The Bronze Social Program is where you need to be in order to be prepared to dazzle the crowd.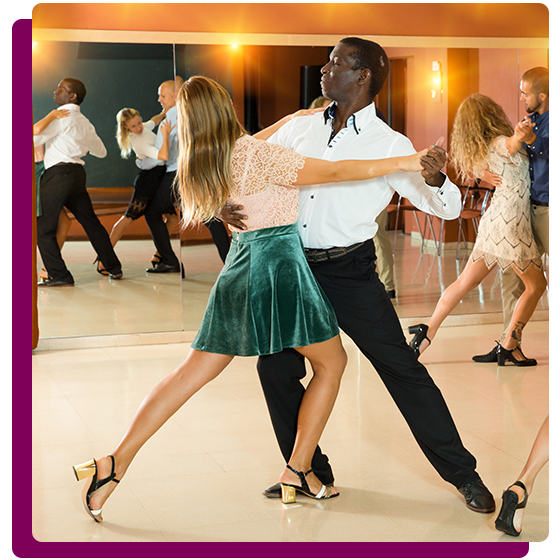 Silver Level Social Dance Program
Turn heads and impress the audience with our Silver program. Graduates of this program effortlessly move across the dance floor, and many mistake them for being professional dancers. Are you getting ready to attend a wedding or other event where you are going to be out on the floor and showing your abilities? You might want to practice up in order to make the best impression possible. Polish your dancing and be ready for any opportunity that is headed your way with our Silver level adult dancing program. Even if you are confident in your skills, everyone could use some practice! Additionally students in this program can start to enter competitions and show off their knowledge to the professionals.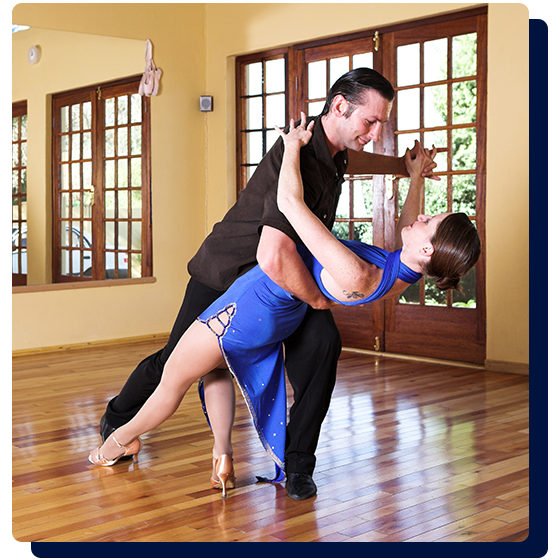 Gold Level Dance Program
The Arthur Murray Gold level is strictly for serious dancers with big aspirations. These students compete or perform exhibitions all around the world and push themselves and their peers in order to reach a higher standard of dance abilities. This can even afford participants the opportunity to perform in front of judges and other dancing professionals from all around the world that might be able to provide guidance and the chance to work professionally in the industry — this isn't a shot that many people are able to get. But, at Arthur Murray, we believe that if you have the drive, passion, and talent, you should be able to thrive in the world of dance! If you have been dancing for a long time or have a large skill set under your belt, you might qualify for the Gold program. See for yourself when you reach out to our instructors!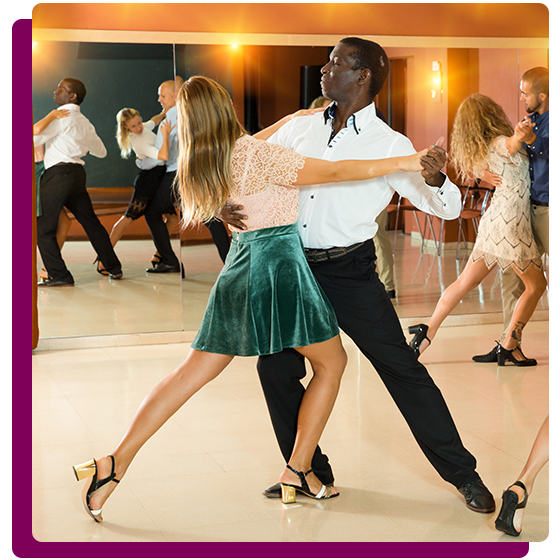 The Arthur Murray Difference
Other studios simply don't have the experience to help everyone on the spectrum of ability improve their dancing skills. We will take a personal approach during your program and ensure that you get the results that you are looking for. Arthur Murray has over 250 studios worldwide, and our San Antonio location simply offers the best adult dance classes that you find in the area. If you have the drive and desire to commit yourself to the arts, make sure that you sign up for our dance programs right away.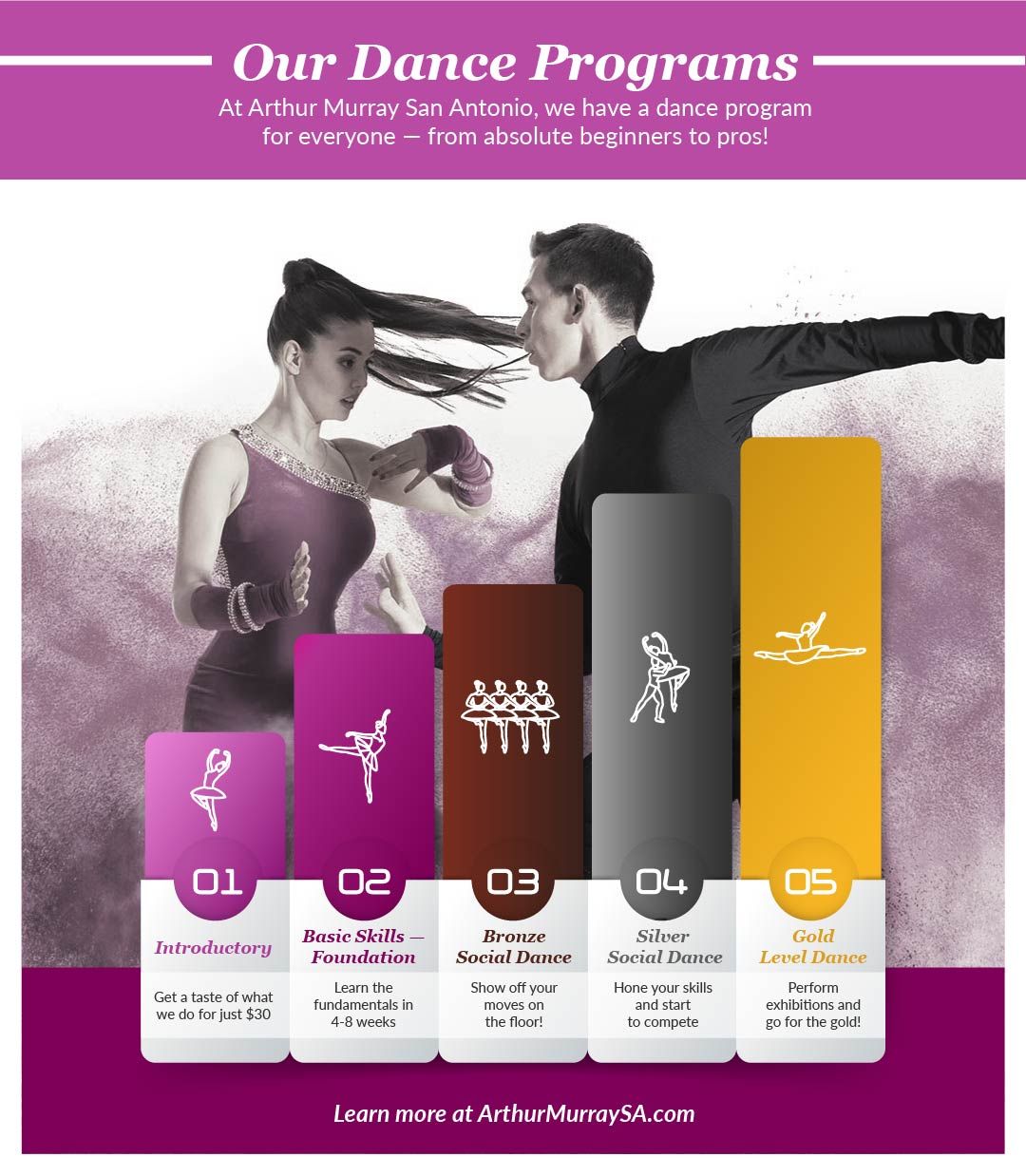 We have a dance program for everyone! From the novice with two left feet to the professional who's been dancing for 20 years, we say, "welcome." Check out our dance programs and give us a call to learn more.
Arthur Murray Dance Center — Be A Part Of A Rich Tradition
Arthur Murray isn't your average studio — our company has a long and storied history in the business of dance that dates back to our founder and namesake in 1912. Today, we are proud to train students of all types to help them reach their full potential and even compete on an international level. We are committed to our students, and the effort that each and every one of our trained instructors put into our adult dance programs proves it. Join the Arthur Murray Dance Center when you sign up for your next class with us today — you won't regret it!