The Best Swing Dancing Classes In San Antonio
Want to learn how to swing dance? Looking to get back into swing dancing? Then the Arthur Murray Dance Center in San Antonio is the perfect place for you. We offer adult swing dancing lessons for people of all skill levels. Whether you've never set foot on a dance floor before, or you want to pick up where you left off, our swing dancing classes are perfect for you. Keep scrolling to learn more, or contact us to register for one of our dance classes today!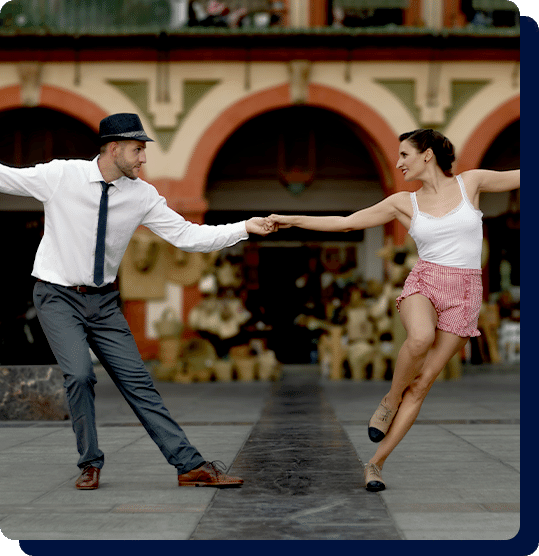 Benefits Of Professional Swing Dancing Classes:
Meet New People

Get Exercise & Burn Calories

Challenge Your Mind

Fun Past Time

Learn A New Skill

Dive Into History

And More!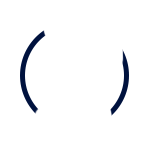 Wedding Dances Beginner Dancing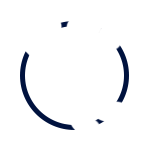 New Student Offer
What Is Swing Dancing?
Developed in the jazz era in the 1920s, swing dancing has stood the test of time. A social dance, this style of dance is done between two partners and has developed numerous forms throughout the decades. Swing dancing began in African American communities, with one of the most popular forms to date, the Lindy Hop, originating in Harlem. Other popular swing dance forms include the Balboa, Collegiate Shag, Jitterbug, and the world renowned Charleston. Whether you're new to the world of swing dancing or you want to relearn your favorite dances, our San Antonio dance school is here to help you!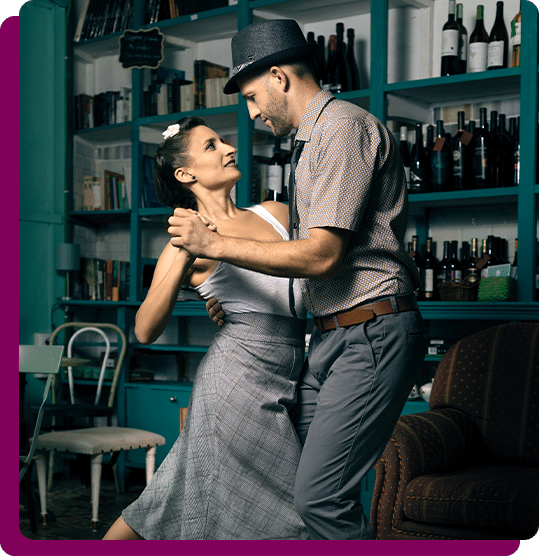 Why Choose Our Dance School?
Arthur Murray was one of the first big name dance instructors back in 1912. Since then, Arthur Murray dance schools have taught professional dancers all over the United States, with many of our students being featured in popular films throughout the years.
While we've taught some of the best dancers in the country, we also love helping new students learn how to dance. If you're looking for an amazing dance studio to learn a new pastime or just to get out of the house, the Arthur Murray Dance Center is the perfect place for you.
Register For Our Next Class
Ready to sign up for our next swing dance class? Have a question about our San Antonio dance center? Contact Arthur Murray Dance Center to get more information and to register for a swing dance class that fits your schedule today!